E-commerce tools are essential for e-commerce businesses. The global retail e-commerce market is expected to witness a high growth on account of favorable attitude towards new shopping channels. Retail e-commerce allows consumers to buy goods from the seller over the internet. Even more, customers can find their interested products by visiting the website.
The e-commerce market has changed the way business transacted, whether in retail or business-to-business, locally or globally. Several tools can be rather beneficial for e-commerce activities. Therefore, we picked five e-commerce tools that we consider essential.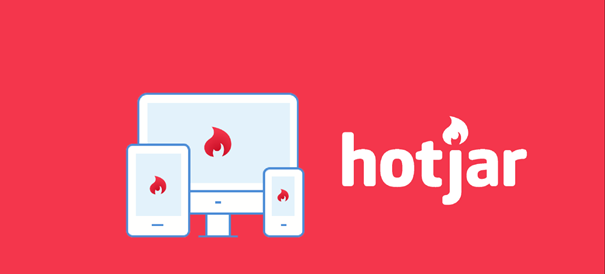 1. Hotjar
Hotjar is a powerful tool that reveals the online behavior and voice of users, due to combining both Analysis and Feedback tools. Even more, Hotjar gives the 'big picture' of how to improve the site's user experience and performance/conversion rates.
The Analysis tools allow measuring and observing user behavior, seeing what users do, while the Feedback tools allow hearing what users have to say, the Voice of User.
Analysis Tools offered:
Heatmaps (It is essential to understand what users want, care about and do on the site, above all by visually representing their clicks, taps and scrolling behavior – which are the most reliable indicators of visitor motivation and desire).
Visitor Recordings (Eliminates guesswork with Recordings of real visitor behavior on the site. By seeing the visitor's clicks, taps, mouse movements business owners can identify usability issues on the fly).
Conversion Funnels (Helps to find the most significant opportunities for improvement and testing by identifying on which page and at which step most visitors are leaving the site).
Form Analytics (Improve online form completion rates by discovering which fields take too long to fill, which are left blank, and why visitors abandon the form and page).
Feedback Tools offered:
Polls (Improving the performance and experience of a website starts with understanding what visitors want and what's preventing them from achieving it. Also, it targets questions to specific visitors anywhere on the web and mobile site).
Surveys (Builds responsive surveys using a straightforward editor. It collects responses in real-time from any device. Furthermore, it distributes surveys using web links, emails or invites visitors just before they abandon the site to uncover their objections or concerns).
Incoming Feedback (The incoming feedback feature allows getting instant visual feedback for a website or app. Above all, it will enable you to see what people love and hate, identify issues, and find opportunities for growth).
Recruit User Testers (Recruits the best possible participants for user research and testing directly from the site. Hence, it collects profiling information, contact details and offers a gift in exchange for their help).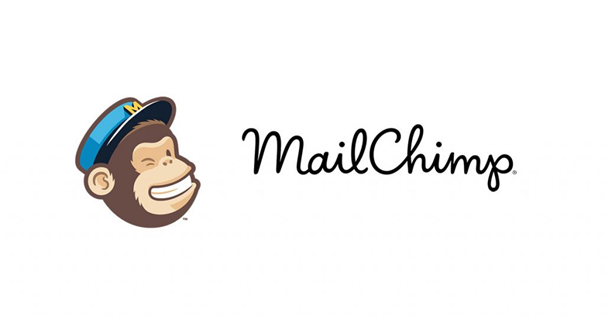 2. MailChimp
MailChimp is an always-on marketing platform for small businesses. They make innovative, products that empower those businesses to find more customers. Additionally, MailChimp helps to find people and keep them engaged so the company can keep growing.
Important features of MailChimp:
Creates campaigns that stand out (email, landing pages, postcards, signup forms, Google remarketing ads, Facebook ads).
Makes integrations, connects everything the business uses.
Automates busy work (welcome series, abandoned cart, birthday messages, product recommendations, order notifications).
Optimizes for the audience (segmentation, testing, reports, personalization).
3. SEMrush
SEMrush started 2008 as a small group of SEO and IT specialists united by one mission — to make online competition fair and transparent, while they offered equal opportunities for everyone.
So, SEMrush for E‑commerce is an all-in-one solution to boost an online-store.
Features that SEMrush offers:
Optimizes the online store from every angle (Audits sites to correct meta information and make content unique. Gets backlink ideas and other recommendations. Researches keywords and borrows them from competitors. Above all, it tracks positions daily and finds out competitors who rank with keywords).
Takes ad campaigns to the next level (Explores PLA copies and the keywords triggering them. As a result, it creates ad text directly in the SEMrush interface. Cross-matches negative keywords to stay on budget. Uses proven techniques to optimize CPC and get more conversions for less money).
Manages social media and reputation online (Takes care of the brand reputation by monitoring and responding to customer reviews promptly. Also, it finds topics that people search and content ideas for the site. One-click posting to multiple social media directly from the SEMrush interface).
Custom reports (Builds, manages and personalizes custom-made reports in the My Reports tool. Also, it sends regular reports to management, team or clients).
Marketing Calendar (Plans and aligns all marketing campaigns and activities and analyzes performance with Google Analytics integration).
Academy (Takes your SEMrush and digital marketing expertise to the next level. Earns your certificate from a renowned company. Finally, all this for free at SEMrush Academy).
These tools are designed to help e-commerce businesses. We advise you to use them, search for more and save time and money.
Do you want to know what e-commerce mistakes you might be making without realizing? Click here to find out.
This article was written with the help of Hotjar, MailChimp (2 articles) and SEMrush (2 articles).