"Today it's not about «get the traffic» – it's about «get the targeted and relevant traffic»" – Adam Audette. Because we strongly believe in this quote, together with our friends from Gun Media we want to help you.
---
Gun Media is offering a FREE SEO analysis for your website, to help you identify potential problems with indexing, site speed compared to competitors, Google popularity and others. After this analysis, you can meet with a specialist from their team to discuss the results.
If you are interested in paid campaigns, they have dedicated departments with specialists that are interested in getting to know you and talk to you about growing your business.
Good news: until the end of February 2020 you can obtain a 50% discount for a Pay-Per-Click campaign set-up + 25% discount in the first 3 months of the administration of these campaigns.
---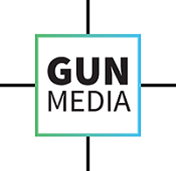 A few words about Gun Media. With almost 7 years of experience, they have learned the best practices to generate remarkable results through effective promotion strategies and the correct allocation of invested budgets. They have created hundreds of successful online strategies and campaigns for the most diverse and interesting domains: auto, home & deco, IT, electronics & appliances, law firms, medicine, tourism, fashion, pharma, gifts, transportation, etc. They define themselves as a Performance agency, focused on increasing online profitability by having an in-depth understanding of each business separately. They manage to create successful campaigns for both large companies and small and medium-sized companies, distributing the budget allocated in the most appropriate promotion channels.
---
You can find more about Gun Media by visiting the agency's website.
Complete the form on the left side of this page and we will get back to you as fast as possible!