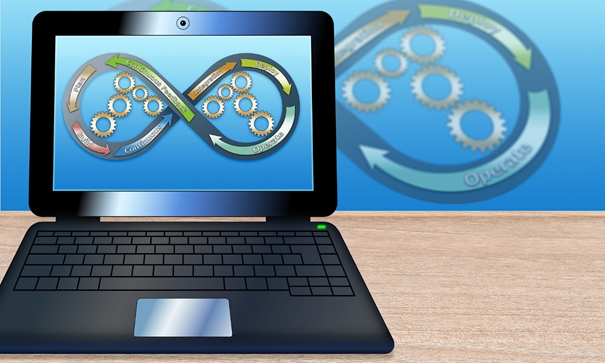 The software that you use in your company is essential and can influence the way your business works. Nowadays there is significant competition on every market and businesses who don't catch up with technology and who don't have a proper software system get overtaken by the competitors. With this in mind, companies must be cautious when they choose their software developer, especially for custom software, as it needs to be perfectly tailored on specific needs.
In case you are wondering how to choose your custom software developer, we have some tips and tricks that will definitely help you make the best choice:
1. Check the company's portfolio
Usually, the first contact with a company is through their website. Make a list of the things you are looking for your software and check if the company can deliver them. If you feel that the company meets your requirements, don't hesitate to request an offer. Maybe you can negotiate some extras that you might need, but didn't think about.
2. Check the company's social media
We advise you to check all social media that you find from a company (Facebook, LinkedIn, Instagram, Twitter, Youtube).
By checking social media, you can see if the company's way of communicating suits your views. Facebook reviews are helpful to find out how that company responds to feedback (whether it is good or bad).
3. Check where the company is located
Depending on your needs, you might want to consider if the physical presence of the desired company's developers is required when you are implementing the new custom software solution. Keep in mind that, with today's technology and channels of communication, it might not be a problem if you work with somebody that is located on the other side of the Globe.
4. Know for sure how big your project is and what you really need
Not all custom software development companies can take a project of any size. Some companies are specialized in only some kind of project, let's say medium or small, whereas others can be prepared for big projects.
5. Know your budget very well
If you know from the beginning how much you are willing to spend, you can choose a custom software development company that fits within it. Otherwise, you might end up paying some unforeseen costs that can imbalance your own company.
6. Read references
Make a list of companies (ideally 5 or 6) that you take into consideration before making the final decision. After that, read as many reviews as possible. It will help you compare them before having direct contact through other people's experiences.
7. Check if the company has experience in the field that you want to work in
Every industry is different and works in a specific way. This aspect is crucial to take into account, as it can make a massive difference in terms of the final product and implementation.
8. See if the custom software provider offers maintenance and technical support after finishing the development
Probably at some point in time, you will need assistance with maintenance and technical support. Be careful that the company you choose to work with offers it, so you won't end up with other costs from working with somebody else to fix your problems.
9. Stay away from really cheap offers
Getting a reasonable price is important, but don't fall into the trap of an offer that is significantly lower than other similar ones. It probably means that something is off (maybe the development firm will not test the product properly, or the code is defectively written, or the full development process won't be transparent).
To sum up, it is vital to choose the right custom software company, as it can set your own company either for success or for failure. Also, any failure leads to extra costs. Honest and efficient communication makes the process of choosing the way more comfortable.
Before leaving, check out our portfolio!