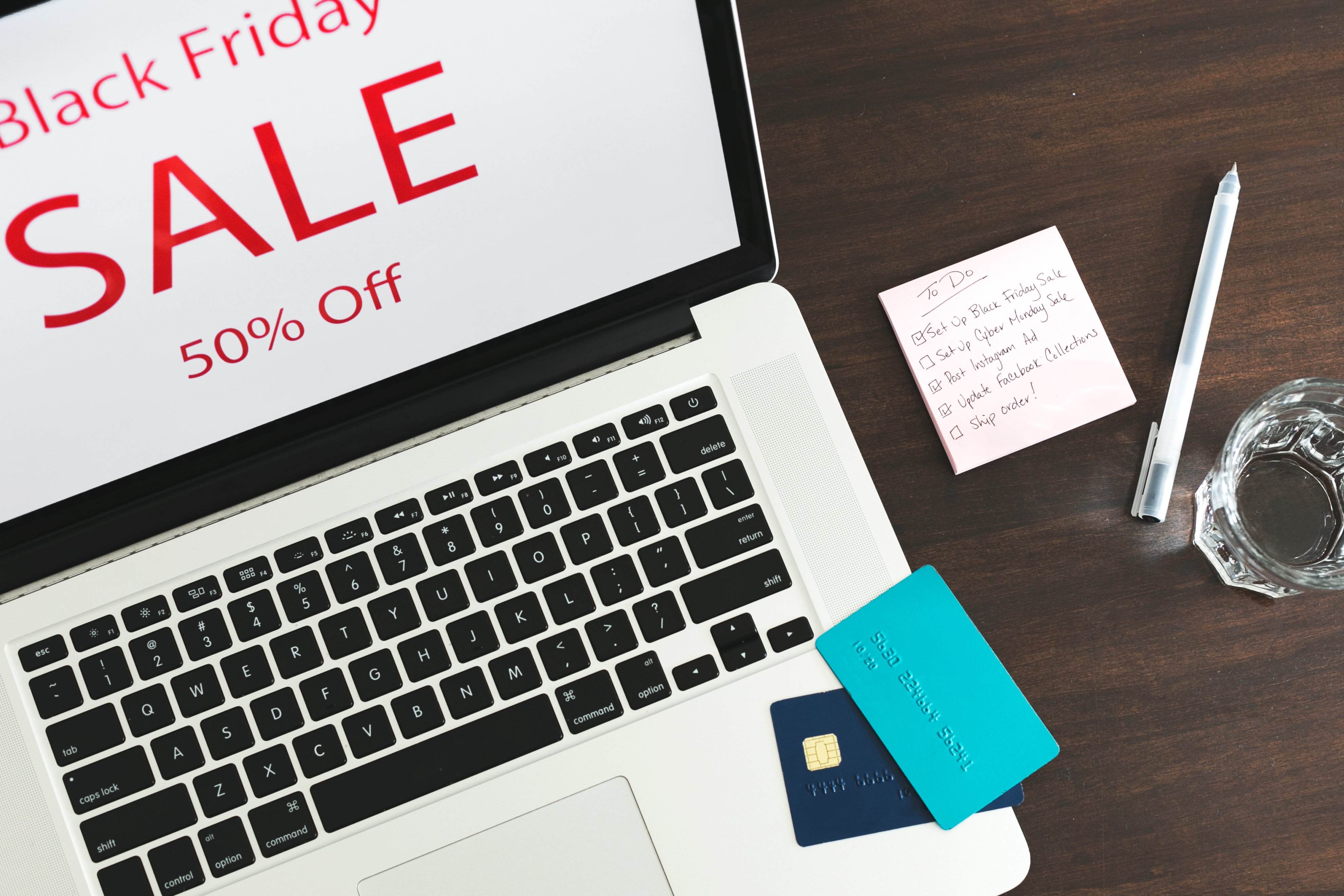 It is 2019. The world surrounding us is evolving at a high pace, and you can read about AI in e-commerce and e-commerce trends on lots of websites. We even perceive time as passing way faster than it used to 10 years ago. How are this affecting people?

As everything is happening at high speed, people started to value their time more and more. This lead to considerable development in online retail, as people lack time to go shopping in physical stores.
Artificial Intelligence in e-commerce

"Artificial intelligence does a job we weren't necessarily crazy about doing anyway, it does it quietly, and well, and then we take it for granted." – Seth Godin Technology brings significant changes to our shopping habits. E-commerce is enhancing this whole buy-sell experience, both for sellers and consumers. Why choose Eva e-Commerce? Artificial intelligence personalizes … Continue reading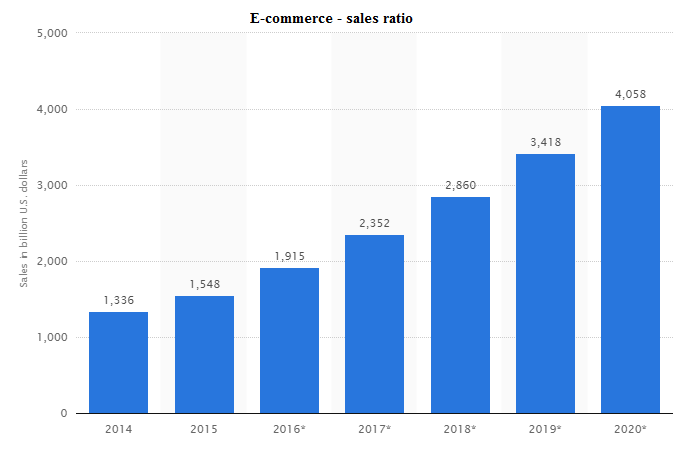 The data shows a high increase in online shopping for people of all ages. The lack of time encourages consumers to seek for online alternatives. To help with this process, delivery companies have accustomed their offers to customers by carrying different options, like fast shipping.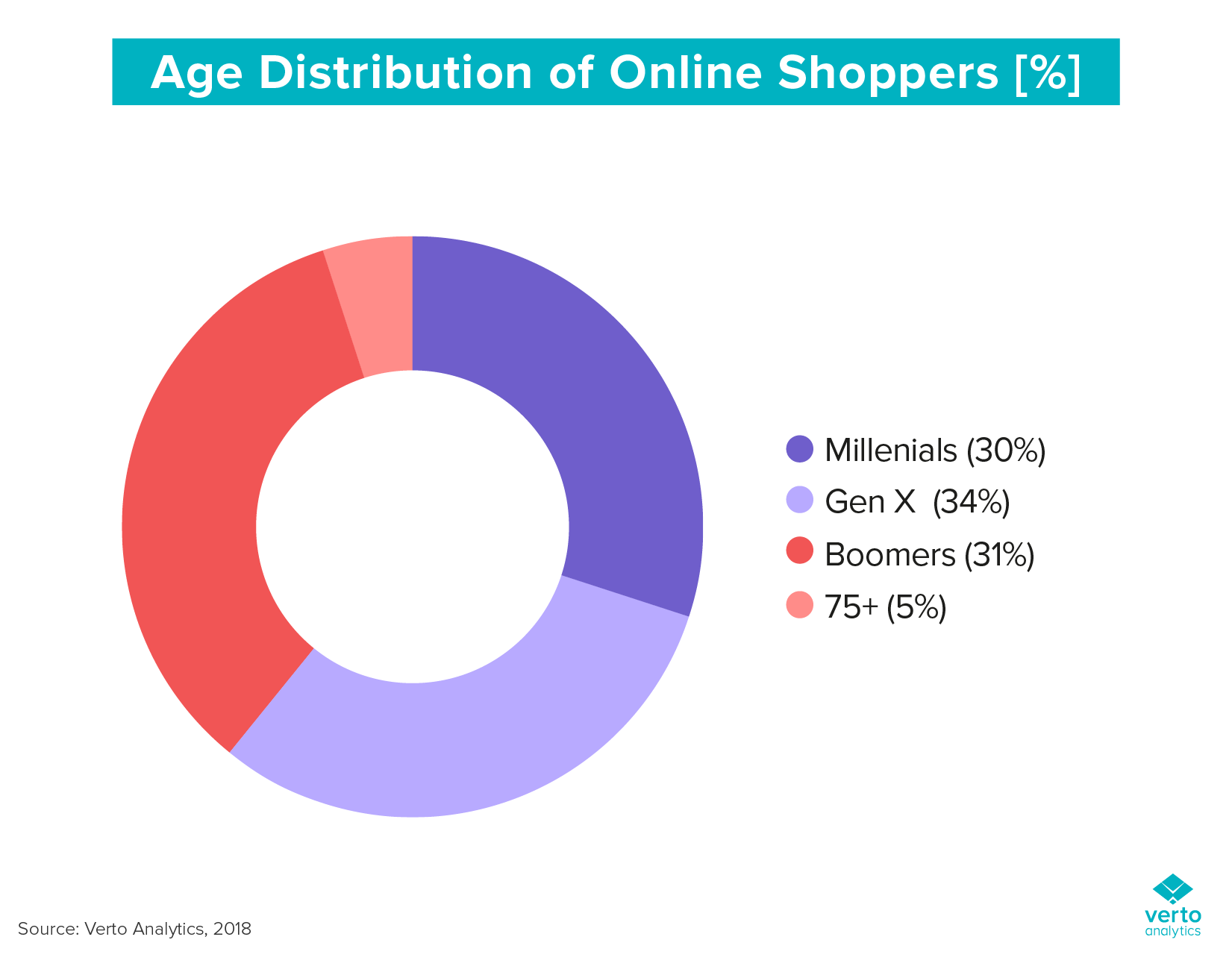 Even if consumers declare they have some fears regarding online shopping (for example getting your credit card information stolen, not being able to return the goods), online shopping has been growing for the past few years and will probably continue to grow in the next years until it reaches full potential.
As 2019 almost ends its' first trimester, it is the perfect time to discuss e-commerce trends. Interacting and purchasing goods is now an endless 24/7 cycle. Because of this, the customer journey has also adapted by merging online and in-store. Worldwide it is estimated that retail e-commerce sales will reach $4.8 trillion. Also, the number … Continue reading

The main question identified in this scenario is: "What will happen to traditional stores? Will they go out of business?". The answer is simple: either adapt or disappear from the market. As the customers' options expand, so should the retailers' offers.

The solution for traditional retailers that want to start targeting the online market is to develop an e-commerce platform. This is important especially for small and medium businesses because they usually have a limited number of customers (based on some factors like the geographical area where they are, the population, road connections to other cities, touristic points of interest around), but also for big businesses who want to keep up with the consumers behaviour and be one step ahead the market.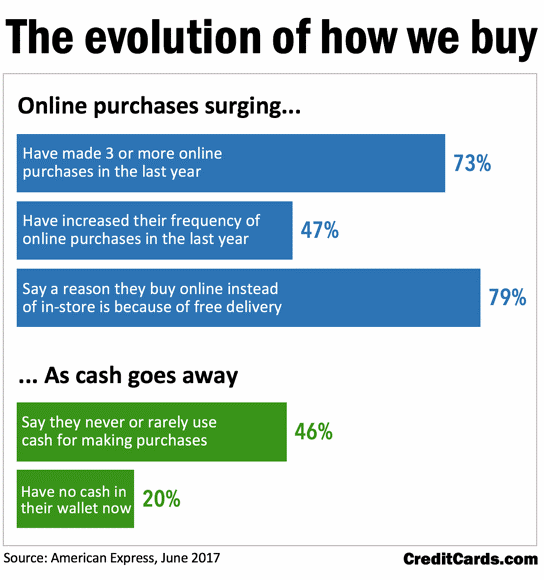 An e-commerce platform is an online place where the consumers can buy goods only by using a device, like a laptop, phone or tablet.
Advantages of an online e-commerce platform:
The area of customers instantly becomes more extensive, as the geographical limitations are easily overcome;
The exposure of the business can increase very much with the help of search engines (especially if the search engine optimization is optimized);
Customers' habits can be tracked and learned to be able to make personalized offers;
The business will be opened 24/7, so people can surf the website at the time they feel it is most appropriate, instead of limiting them with certain shopping hours;
A platform is secure and comfortable to be used;
It allows multiple payment methods (with a card, through an app, pay at delivery);
It can be personalized to suit every business model;
Helps with billing, stock management, information storage;
Provides a significant amount of information to the customers about the products;
Overall it can increase business sales.

To sum up, in a few words, having an e-commerce platform for your business is the best way to make sure that the company has fewer limitations than it would have if the only selling place would be a physical shop.
It is true, a lot of customers still prefer to shop in offline stores, especially for specific categories of products (for example jewelry), but the number of people who migrate towards online stores should not be ignored.
There are some particular things that online shopping will never be able to replace (physically touching the products or the social part of going around shops), but there are efforts made to close this gap as much as possible (for example stores that allow customers to order a number of clothes, try them on, keep and pay only what they want and return the rest).

As the world evolves and things change, it is up to us to decide if we want to catch up or not. But, as a business owner, refusing to accept the reality of changes or just ignoring them can seriously affect not only one's day to day life but also cause a substantial monetary loss.
Sources: TheNextScoop.com, VertoAnalytics.com, CreditCards.com