Voice search has recently gained a lot of popularity. As a result of smartphones becoming an essential tool in everyday life, voice search started to be a function that can't be ignored in the future. Voice search is growing exponentially and is becoming more popular among all age groups, especially the younger generation.
---
What is voice search?
Voice search is a speech recognition technology that allows users to perform searches by speaking out loud, instead of typing.
---
Right now, devices that use voice searches, such as Amazon Echo, Siri, and Google Home, help us in our day-to-day activities. We can ask them to write on our shopping list, to navigate us around the city, and, maybe soon we will ask them for recommendations on the best products to buy.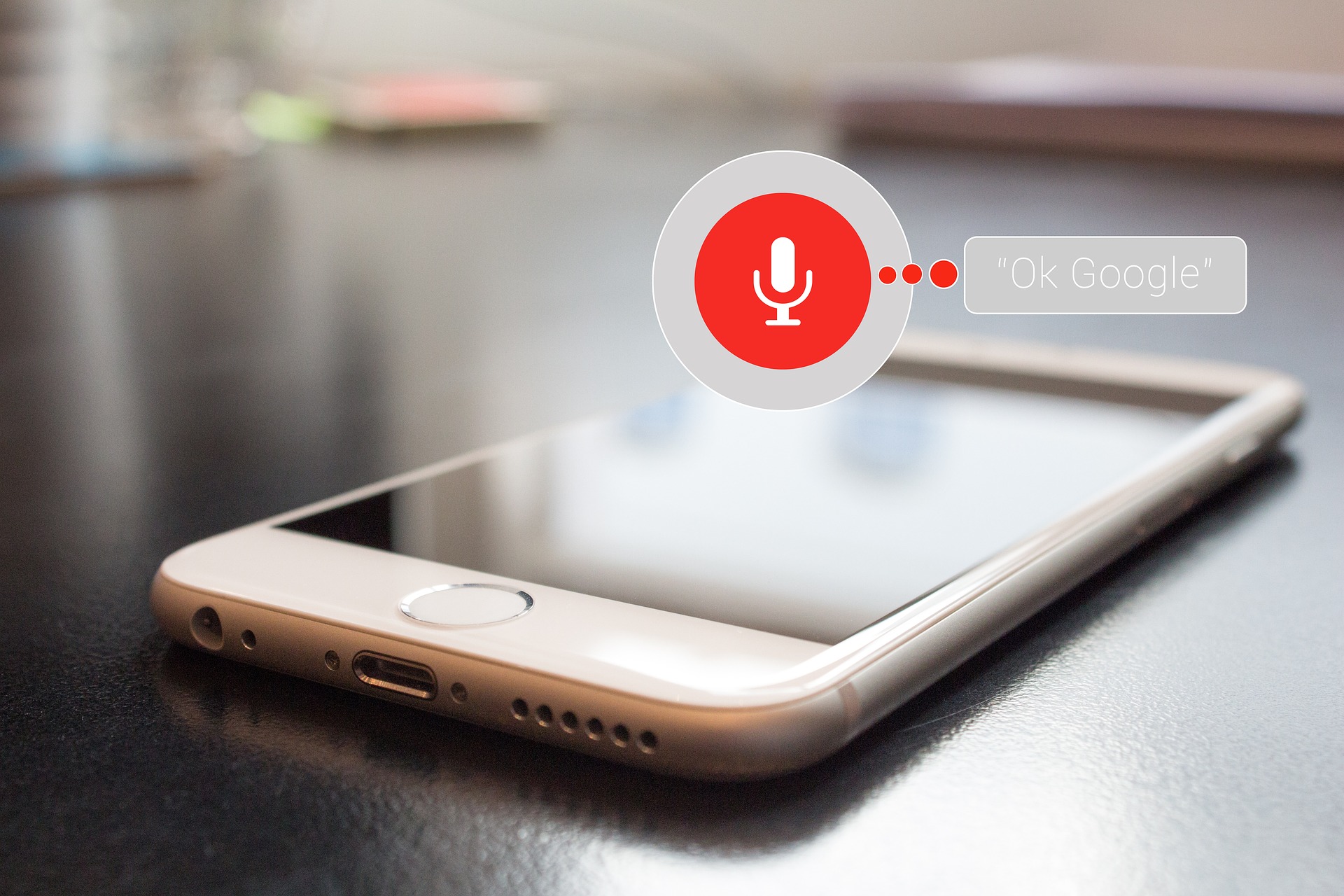 There are some advantages for e-commerce retailers that come with using voice search. We are going to talk about the top three:
1. Better customer experience
Customer experience can be enhanced in multiple ways using voice search. The most noteworthy is through a more straightforward, faster experience. Everybody loves user-friendly devices that also help saving time. Voice search is hands-free and always available, which is very convenient. Even more, the level of personalization is increased, as devices recognize individual voices and cater to their preferences.
2. Increase in mobile purchases
Customers can browse and buy products faster when they use speech recognition technology. According to an eMarketer report, "By 2021, mobile e-commerce sales will account for 58.9% of total e-commerce sales".
3. Store navigation
With the help of geolocation, you can create ads based on location. This means that you can send targeted messages to a specific audience. By using GPS, customers find your store and might end up making a purchase.
The general awareness of voice technology is high. According to a PWC study, only 10% of the respondents were not familiar with voice-enabled products and devices. From the 90% that are aware of voice search, 72% said they had used a voice assistant.
---

---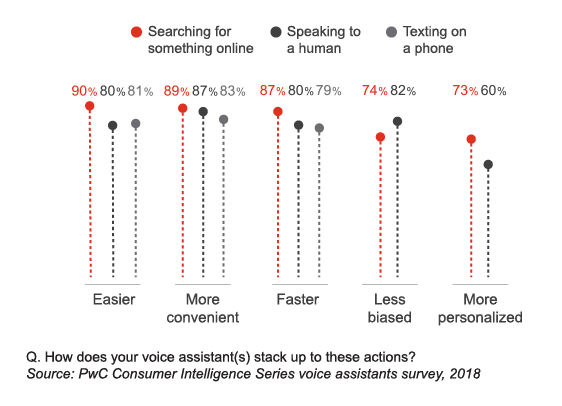 ---
A positive shopping experience can mean deeper loyalty and more money spent. A set of 25 keywords triggers about 20% of all voice search queries for the reason that the majority of words are either question words or adjectives.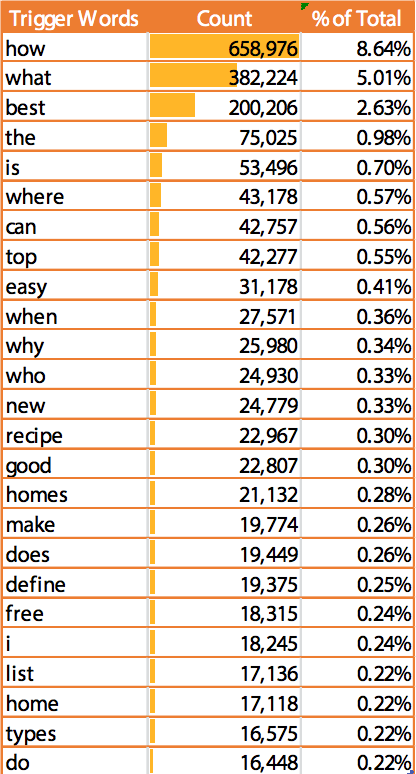 ---
How to take advantage of voice search in e-commerce
First of all, understand consumers' habits. This way, you can design an effective strategy to improve voice sales. Indeed, you have to optimize your website for voice searches, a thing that a lot of retailers forget about. Adapt your content to be searchable by speaking. The most popular queries are those in the form of questions. Additionally, voice search queries are longer than text queries.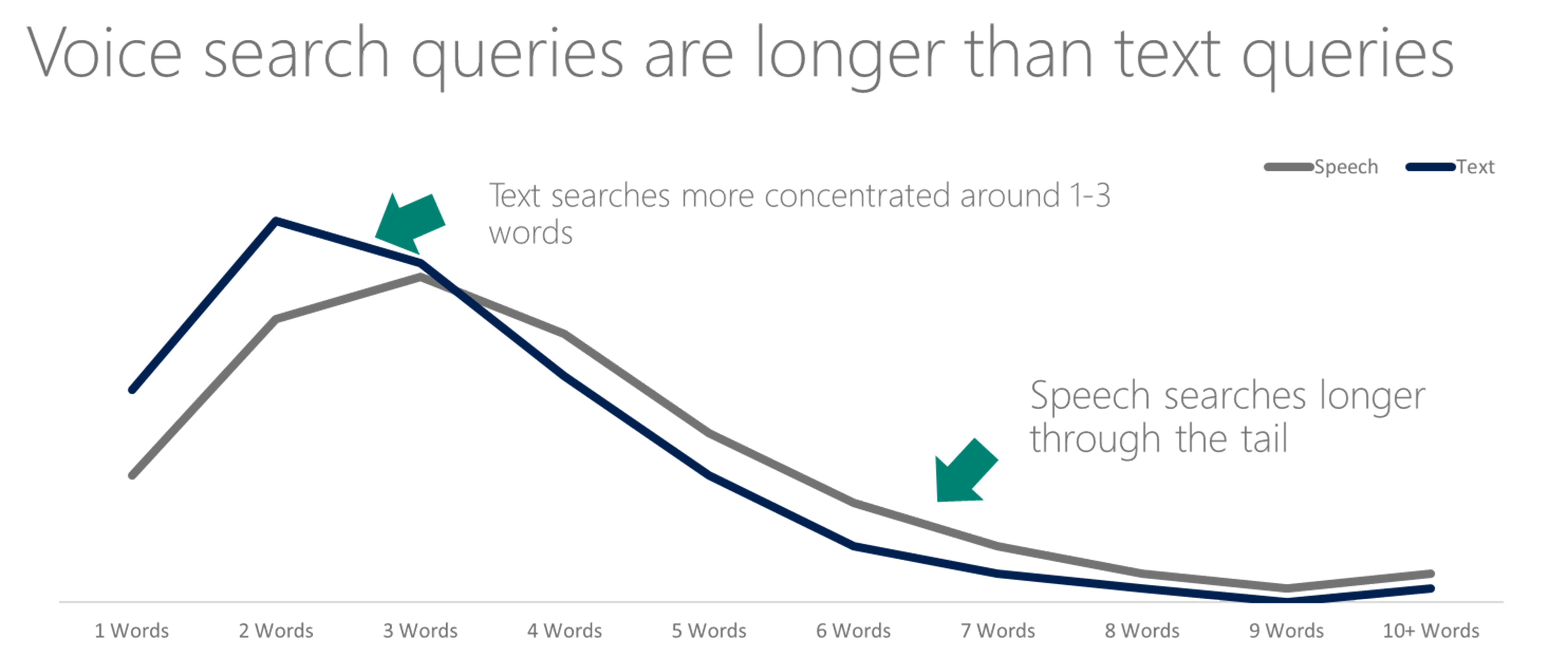 Even more, do not ignore local SEO. Phrases such as "near me" are popular queries. Consumers buy by voice, and this is an opportunity for local businesses to grow. Voice assistants analyze the data of the asker and those with similar customer profiles and make proactive recommendations.
---
According to a Perficient digital statistic, the majority of people use voice commands when they are home alone or with friends, or at the office alone.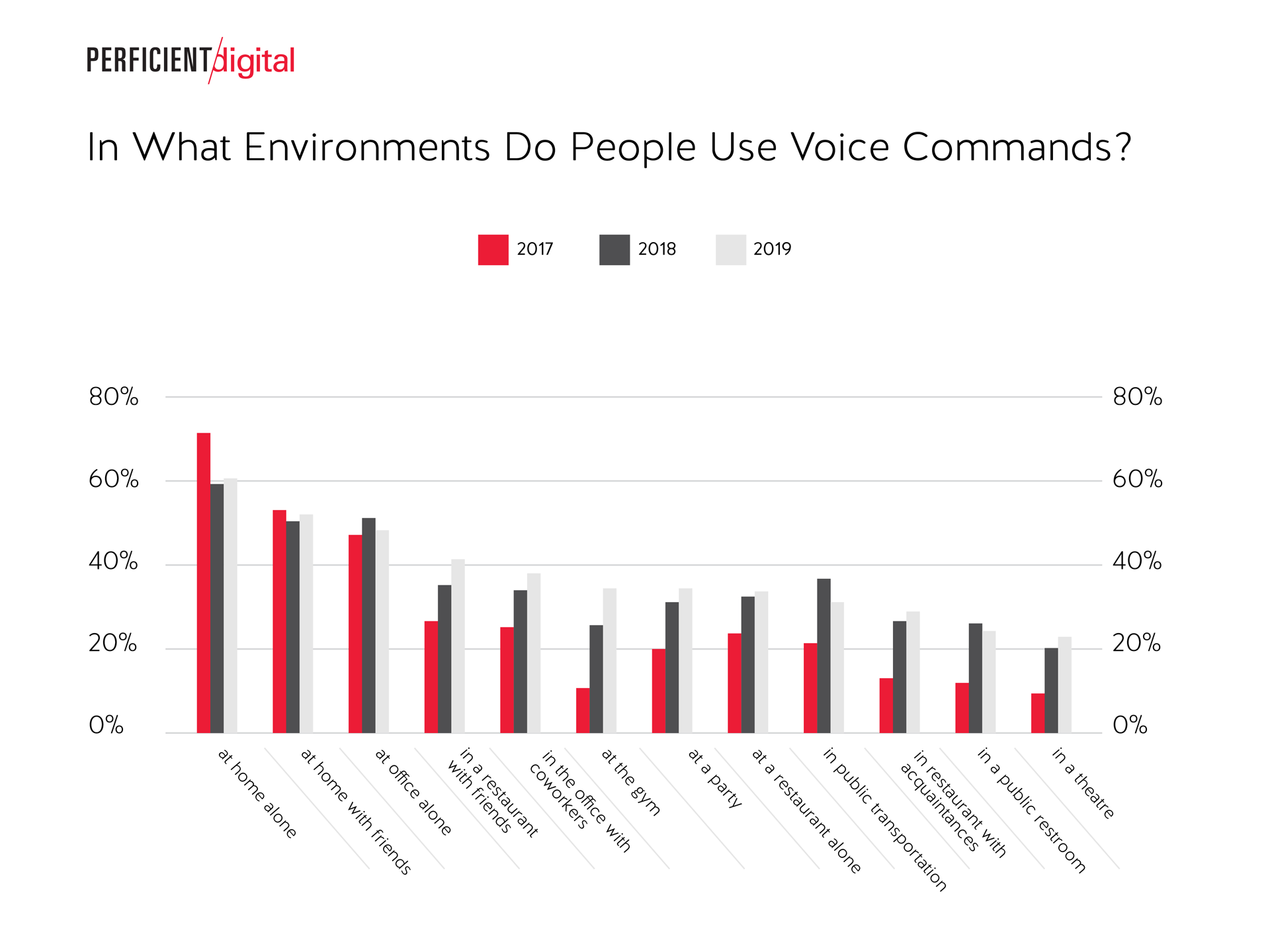 Voice search is still in development. As a result, it still has some disadvantages, such as lack of accuracy, difficulties with certain accents, and background noise interference.
---
Despite all of this, more consumers adopt speech recognition technology, which leads to long-term improvements. For e-commerce, early adopters, and those who optimize their content will benefit the most.